As summer draws to a close, we're excited to reflect on some memorable moments from last week's "Phantom of the Golf Ball" tournament and our team having a little fun:
Our foursome secured 3rd place overall – not bad at all!

Helen Tarantino aced the putting contest with a hole in one!

We had a blast in the "Horse Race," grabbing a 2nd place finish.

Yours truly (Pat!) nailed the most accurate shot!
Just as we embraced the joy and camaraderie on the golf course, we're equally eager to explore the possibilities in the real estate market. Don't hesitate to reach out and start the conversation with us – let's embark on exciting ventures together!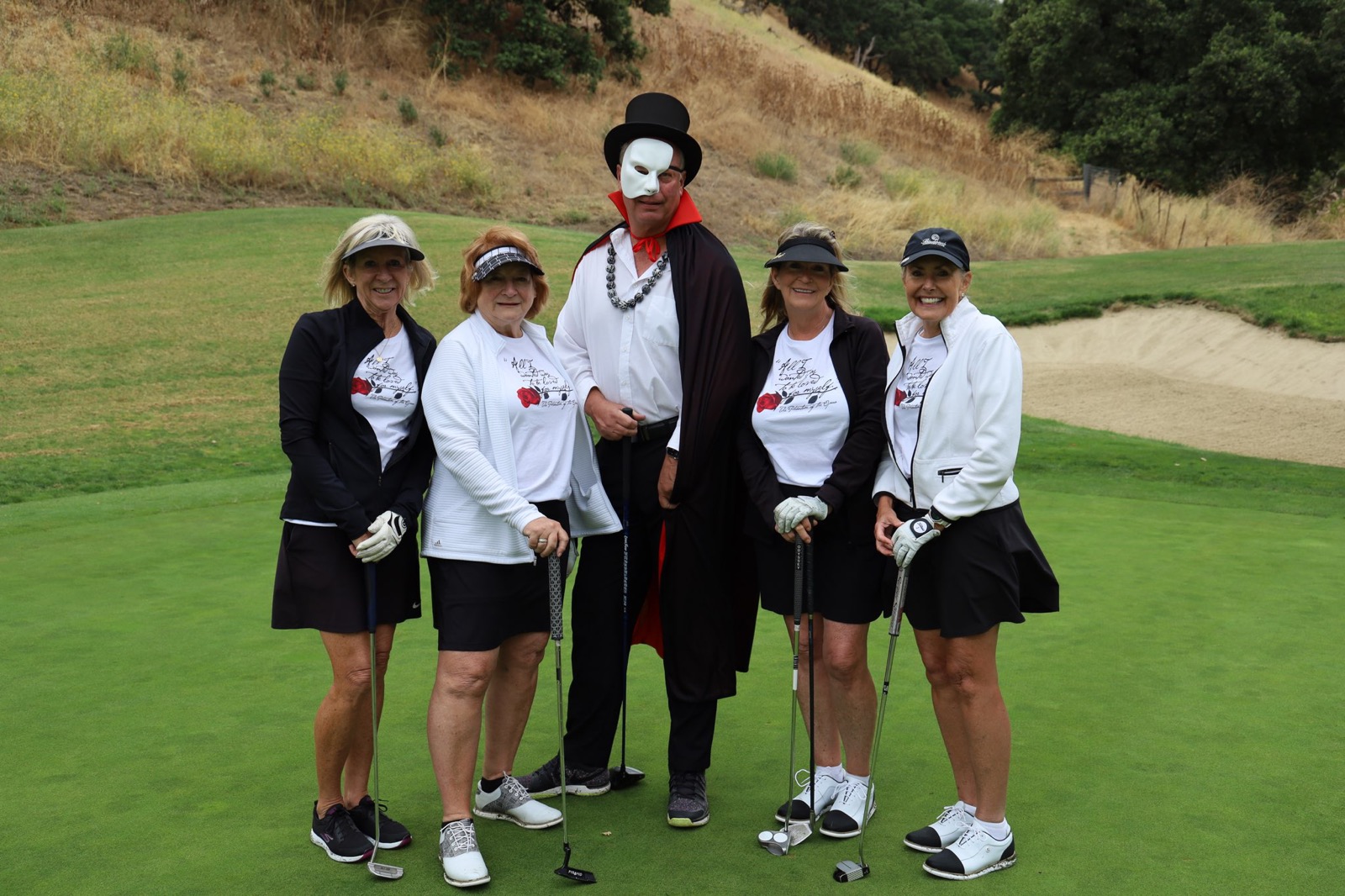 The national market is booming in 2023! 🎉
After a slowdown in 2022, it's rebounding with high demand and rising prices. Sellers are benefiting, and buyers are embracing the new normal of higher interest rates. To read the full report, click on the link below.
We're happy to discuss how this impacts your home with a personalized analysis. Call us for more details.
Do you have your tickets yet for The Amazing Race Scavenger Hunt??
Join us for an exciting event benefiting the Danville-Sycamore Rotary Club!

Experience a unique blend of adventure and brain-teasing challenges with our captivating scavenger hunt and puzzle extravaganza.

What: Part scavenger hunt, part puzzle!

When: Sunday, September 24, 9 AM - 1 PM PDT

Where: The Danville Community Center

Why: Have fun and connect with your local community as a participant or a sponsor.

Proceeds support local programs.
Making a Difference: The Burgess Team's latest $1000 Donation
We are happy to share that at the close of escrow, our clients have chosen for their $1000 donation to be for Meals on Wheels.
Meals on Wheels is on a very important mission of delivering nutritious meals to seniors in need.
Making a positive impact in our clients' lives goes beyond just finding their dream homes – it's about supporting their charitable causes and strengthening our local community together. 🏡❤️ Together, we can make a difference!
A heartfelt THANK YOU to our amazing client for this glowing testimonial! 🌟 We are beyond grateful for your kind words and trust in The Burgess Team.
It's an honor to be part of your real estate journey, and we can't wait to continue exceeding your expectations!
Did you know Melanie's restaurant, Gianni's Italian Bistro gives back to our local community every Monday evening? Join us this week!
Get ready to explore three incredible upcoming properties that could be your next dream home. In San Lorenzo, we have two exceptional options: a wonderful home that is move-in ready and another with a newly renovated interior.
Looking for elegance? Our property in sought-after San Ramon offers upscale living with a touch of sophistication.
If you're considering a move to these areas, r
each out now to get ahead of the crowd!
16 Red Maple Pl., Blackhawk
4 BD | 2.5 BA | 2,749 Sq Ft
We've secured a dream home that exudes an undeniable charm and offers an exceptional living experience. With its tree-lined streets, well-manicured lawns, and a tranquil ambiance, we found the perfect dream home for our clients in Blackhawk.
1833 Fallbrook Dr. Alamo
Represented Buyer: after researching to find the perfect home, we secured this stunning property nestled within the rolling hills of Alamo offering luxury and privacy.
321 Sequoia Ter, Blackhawk
4 BD | 2.5 BA | 3,144 Sq Ft
Listed at: 2,299,000
Sold for: $2,200,000
After searching to find the perfect home, we secured this stunning home nestled in the hills of desirable Blackhawk Country Club on one of the club's premier cul-de-sac streets.
2572 Shadow Mountain Court

4 BD | 2.5 BA | 2,319 Sq. Ft.
Sold for: $1,910,000
We sold this meticulously crafted residence in less than a week! 🏡💫 We worked hard to make it look amazing and received an offer significantly above asking price, in just seven days! 💥
61 Leeds Court E., Danville
3 BD | 2.5 BA | 2,022 SQ SF
Listed at: $1,098,000
Sold for: $1,200,000
This stunning home at 61 Leeds Ct E sold in the neighborhood at an all-time high.
35555 Palomares Rd Castro Valley, CA 94552
3 BD | 2 BA | 2,494 SQ FT
SOLD!
Represented Buyer & Represented Seller

This stunning property went pending before it even hit the market! The Burgess Team found the perfect investor who will make this equestrian property shine with their personal touch!
29 Oakridge Lane, Blackhawk
2 Bedrooms + Loft | 2.5 Baths | 2,259 SQ FT
SOLD!
Represented Seller
Sold in the lovely Oakridge neighborhood located in the prestigious Blackhawk community, offering unparalleled resort-style living.
878 Bellflower St,
Livermore, CA
2 BD | 1.5 BA | 972 SQ FT
Listed at: $748,000
Sold for: $793,000
Multiple offers in less than one week. Sold well above asking price and market comps. Our team did extensive prep work including new upgrades throughout
.
236 Tudor Ct, Oakley
4 BD | 2 BA | 2,349 SQ SF
Listed at: $775,000
Sold for: $745,000
Represented Buyer
We won against multiple offers on this lovely home in the coveted Laurel Crest neighborhood!
31 Sara Ln, Alamo
3 BD | 4 BA | 2,639 SQ SF
Listed at: $1,900,000
Sold for: $1,810,000
Our team represented the buyers in a multiple offer, highly competitive situation and closed in less than 21 days on this amazing dream home!
399 Golden Grass Dr,
Alamo
6 BD | 4.5 BA | 24,541 SQ FT
Listed at: $4,295,000
Pat was up against multiple offers and with a winning offer was able to secure this stunning home in the highly desirable Alamo Crest neighborhood for a family looking to find their dream home.
2208 Genoa St, Danville
4 BD | 2.5 BA | 2,863 SQ SF
Listed at: $1,898,000
Melanie was able to find this stunning home in the highly desirable neighborhood for a family looking to find their dream home.
394 Ilo Lane, Unit 202, Danville
2 BD | 1.5 BA | 1,014 SQ FT

Listed at: $599,000
Sold for: $650,000
We recently sold a two-bedroom Ilo condo in Danville, where the average price in the neighborhood was $587K. We worked hard to make it look amazing and received an offer above asking price and market average before it officially hit the market! 💥
Open Houses This Weekend!
If you are shopping for a new house, here is a curated list of open houses we recommend visiting this weekend:
Contact us
to find out what else we have coming on the market!
We would be honored if you would forward this newsletter to someone you know who could use our services.
How much is my home worth? Get an estimate here! 🏠
© Compass 2023 ¦ All Rights Reserved by Compass ¦ Made in NYC
Compass is a real estate broker licensed by the State of California operating under multiple entities. License Numbers 01991628, 1527235, 1527365, 1356742, 1443761, 1997075, 1935359, 1961027, 1842987, 1869607, 1866771, 1527205, 1079009, 1272467. All material presented herein is intended for informational purposes only and is compiled from sources deemed reliable but has not been verified. Changes in price, condition, sale or withdrawal may be made without notice. No statement is made as to accuracy of any description. All measurements and square footage are approximate. Equal Housing Opportunity. Photos may be virtually staged or digitally enhanced and may not reflect actual property conditions.